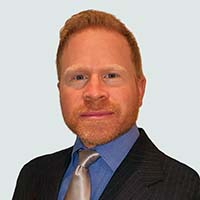 Rick Weber
Managing Partner
Rick Weber is the Managing Partner of Arbor Ridge Partners. Rick started as an attorney at an AmLaw 50 law firm and then became a federal prosecutor for the United States Securities and Exchange Commission. In 2000, Rick left the practice of law and co-founded Advocate Solutions – becoming one of the pioneers in the eDiscovery industry with the creation of Discovery Cracker. Since then, Rick has personally sold three other litigation technology companies – having led negotiations and due diligence for all of them.
Having started and sold several litigation technology companies, Rick has deep industry contacts and an inside working knowledge of legal technology mergers and acquisitions. Rick's background as an attorney and prosecutor for the SEC allows for a skillful understanding for how best to structure mergers and acquisitions.
Rick is also an arbitrator for FINRA and is frequently invited to speak as an expert in the field of Electronic Discovery and Litigation Data Management at conferences and CLE seminars sponsored by corporations, law firms, the American Bar Association, and state bar associations. Rick's overall experience has generated relationships and connections outside of the legal technology industry – thereby creating expanded opportunities for clients.
Rick holds a B.A. from Michigan State University with honors, and a J.D. from the Vanderbilt University School of Law, having served as an Associate Editor of the Law Review.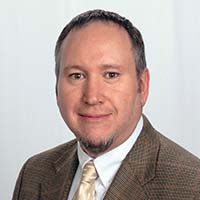 Andrew Reisman
M&A Advisor
Andrew Reisman is as an Arbor Ridge Partners M&A Advisor. Andrew started his career as an attorney at an AmLAW 50 law firm before becoming the founder and CEO of ELIJAH – one of the premier digital forensics providers in the United States. As CEO of ELIJAH, Andrew undertook sever acquisitions as a growth strategy for ELIJAH. In addition, ELIJAH recently found itself on the other side of M&A where it divested its eDiscovery business unit to a private equity group in 2017.
As a lawyer and legal technology business owner, Andrew has a deep understanding of the challenges that businesses face in formulating both growth strategies as well as exit strategies. Having bought and sold legal technology companies, Andrew understands the complexities of deal flow and pitfalls to be avoided.
Andrew is a renowned expert in computer forensics, having been recognized as "Information Systems Forensic Expert of the Year – USA" by the 2017 AI Legal Awards, and as "Legal Technology Gamechanger of the Year (USA)" by the 2017 ACQ5 Law Awards. He has testified as an expert in digital forensics, electronic discovery, and data security in federal and state courts throughout the country. He served as a judicial clerk for a federal court of appeals judge, and in law school was both class valedictorian and Editor-in-Chief of the University of Illinois Law Review.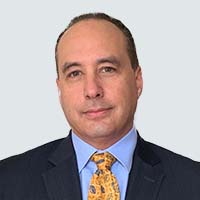 George Tziahanas
M&A Advisor
George Tziahanas is an Arbor Ridge Partners M&A Advisor and has extensive experience in the Legal and Compliance Technology industry and has developed a strong network of strategic buyers, investors and private equity firms.
George's work has centered around legal software, analytics, artificial Intelligence, M&A due diligence. and legal content analysis. George has been retained by several eDiscovery, archiving, and analytics companies, including Luminance, Morae Global, HP/Autonomy, Orchestria, and Intel Corporation, to develop products and market strategies. George's work also includes complex portfolio realignment, reviewing targets for acquisition and divestiture, and post-acquisition integration.
George holds an M.S. in Biological Sciences, and a J.D. from the DePaul College of Law. He is admitted to Illinois State Bar, and to the Federal District for the Northern District of Illinois.